The first cosmio hotel in the Philippines
Welcome to AL FARO Palawan , the first cosmio hotel in the Philippines combining nature with functional comfort and artistic design. At AL FARO we offer you the unique opportunity to discover one of the last frontiers in the Asian Pacific while you are living in a real lighthouse resort.
AL FARO cosmio hotel, right at the ocean entrance of D'Pearl Bay on Busuanga Island, offers an incredible view and the most stunning sunset directly into the South China Sea. With a crystal clear ocean and only a handful of lonely white sand islands and a few pearl farms in the distance.
AL FARO's restaurant and bar are well prepared to let you enjoy local and international cuisine and drinks. An amazing infinity pool in front of the stylish lighthouse giving the resort its very special touch of ambiance.
A couple of micronesian style bungalows are scattered in the shade of trees located at the hillside, with a simple pathway leading down to the beach house pier, from where you might start your different activities such as diving safaris, island hoping or many other kind of watersports.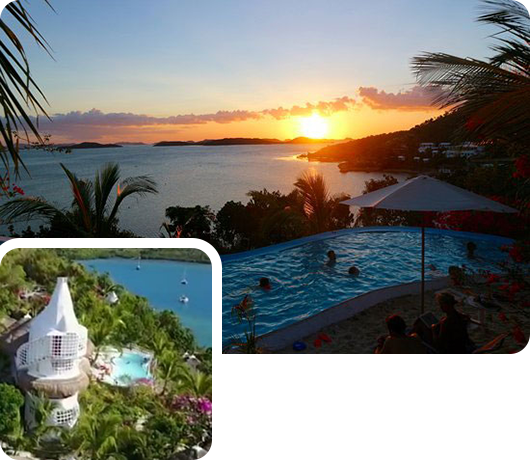 Just take a time-off from civilisation and enjoy.
Super nice place, amazingly romantic view all over the bay, enjoy the beautiful sunset. You need anything? Sharon will make it possible. Highly recommended.
Amazing place in Palawan. Couldn't fault a thing. People are great, food is awesome and the views are something else. Come here for your best relaxing chilled Filipino experience 👌🏻
A place that you should never miss. Food is very delicious. I love their infinity pool esp during sunset. The place is so relaxing. If you need a place to reconnect with yourself, I highly recommend this place.
Beautiful. There's nothing we could fault. The food and drinks were delicious, the facilities are wonderful (the suites and the pool to the boat trip assistance and massages) and the staff were friendly - so attentive. 100% will return in the future.
Beautiful place, stunning pool and an amazing happy hour. By far the best place to stay and hangout on busuanga island. Even during the pandemic still open in a safe environment and the views are as good as ever